Italiano English
Fragrances
Anna Rita's perfumes are handmade in Italy with the finest essences available on the market. They are the result of years of research, study, travels, explorations through smells and countries looking for special fragrances.
Perfumes can be worn, by body and spirit, and can be lived, to make unique the atmosphere of your own home. They are a new lifestyle.
Pour Femme Collection
- Casablanca
- Intrigo
- Marrakesh
- Thè nel deserto
- Topkapi
- Come d'Incanto
- Blu Moon
- Love Me Forever
- Polinesia
- Polvere di stelle
Collection Unisex
- Arabesque
Pour Homme Collection
- Matrix
Casablanca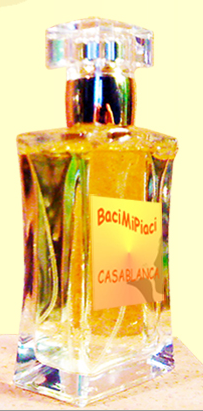 His taste on your lips
Vanilla and amber
You will not forget it
Composition:
Vanilla, Amber & Cinnamon
Intrigo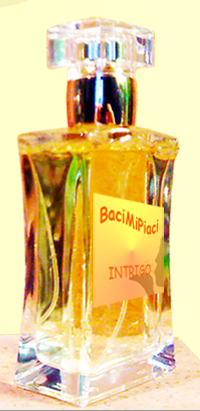 Suddenly the sweetness of vanilla and then the woody essence of sandalwood.
How exciting!!

Composition:
Rose, Jasmine, Tuberose, Patch.Vetiver, & Opoponax
Marrakesh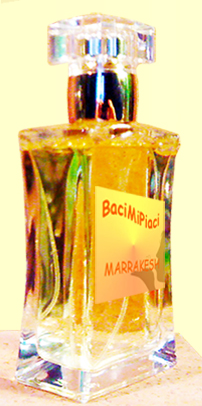 The streets are narrow and dark, but the magical scent of amber is anywhere to warm you...

Composition:
Amber & Musk
Thè nel deserto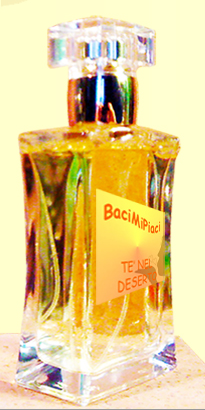 It's hot, I see an oasis away
...brrrr...
iced tea and peach...
now I live

Composition:
Green Tea, Peach, Papaya, Ginger & Coconut
Scandalo al Sole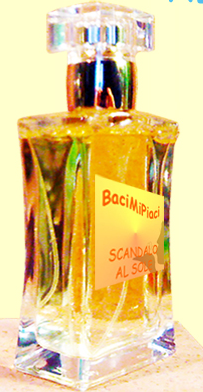 The smell of sea follows you
It is sublime seduction

Composition:
Marine Sunrise & See Breeze
Topkapi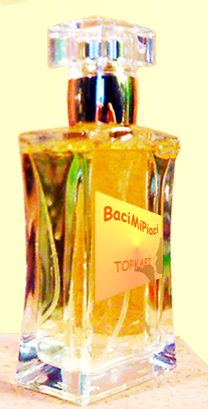 First the rose, then an explosion of sandalwood,
so amazing!



Composition:
Rose, Sandalwood, Musck & Frangipane
Come d'Incanto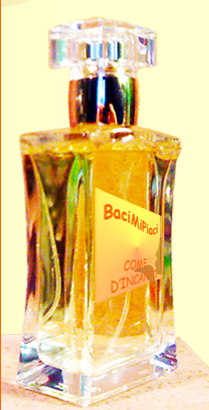 I look at her
she smiles,
and I dream of being that licorice...
she tastes in her mouth...


Composition:
Licorice, Vanilla, Sandalwood & Coconuts
Blu Moon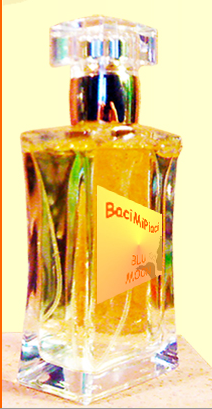 Exactly you moon...
that go with my dream
Composition:
Opoponax, Rose, Talc & Iris
Love Me Forever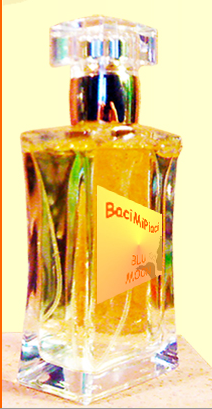 I waited for you...
finally our dream became true

Composition:
Sugar plum, Vanilla & Cocoa
Polinesia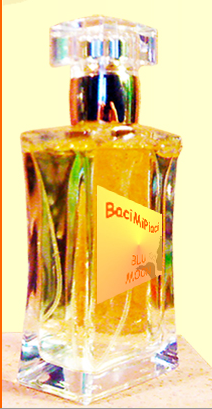 Blue see
white sand
exotic atmosphere
Composition:
Vanilla, Coconuts & Tiarè
Polvere di Stelle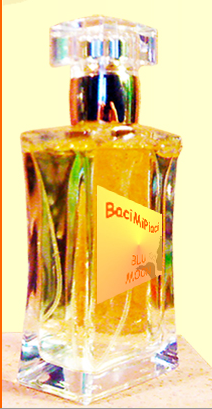 The trail of a comet and of a shooting star enclosed in a spell


Composition:
Vanilla, Cocoa & Peer
Arabesque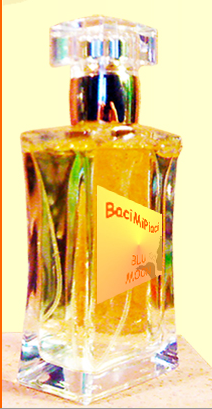 BaciMiPiaci Unisex
Explosion of force that is attenuated with a gentle caress

Composizione:
Vaniglia & Patchouli
Matrix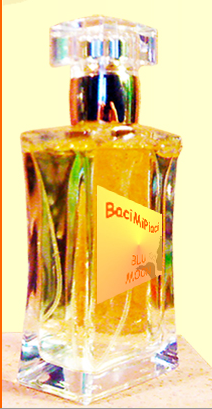 BaciMiPiaci pour homme
Stinging like pepper, fresh as tea, the only one for me

Composizione:
Pepe nero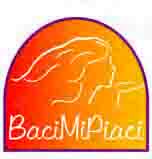 Hai rubato alle stelle
la loro forma, l'alba
ti ha donato il colore roseo
che le &egrave tipico,
hai la leggerezza di un cirro,
la lievit&agrave di un sogno.
Tutto questo racchiudi in te,
meraviglioso fiore.

WWW.BACIMIPIACI.IT
Tel: +39 3426212378
info@bacimipiaci.it
WE ARE ON FACEBOOK!